35.987442, 137.647492
DAY 6
from Shimaonsen Bus stop to Nakanojo Sta. by Bus - 40 min.
from Nakanojo Sta. to Yudanaka Sta. by Train - 220 min.
on Foot - 10 min.
[Lunch]
Jigokudani Yaen-koen Cafe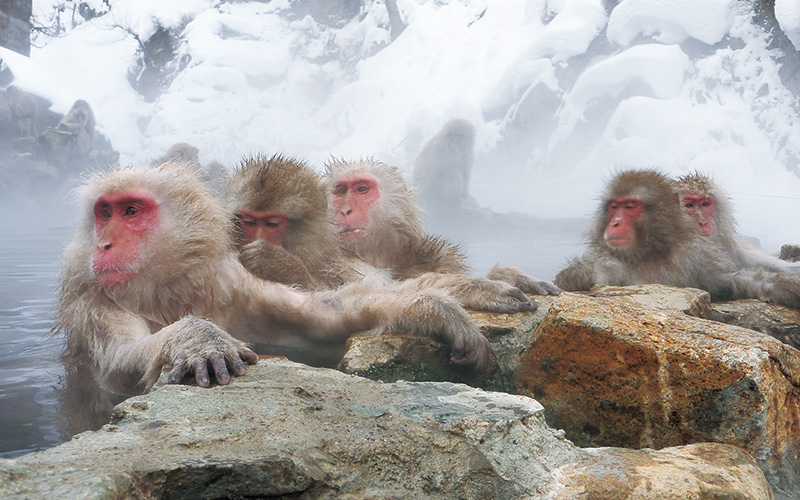 Snow Monkeys / Jigokudani Yaen-koen
As the only place in the world where wild monkeys bathe in hot springs, Jigokudani Yaen-koen, or the Snow Monkey Park, continues to fascinate tourists from around the world.
60 min.
on Foot - 5 min.
by Bus - 50 min.
by Taxi - 11 min.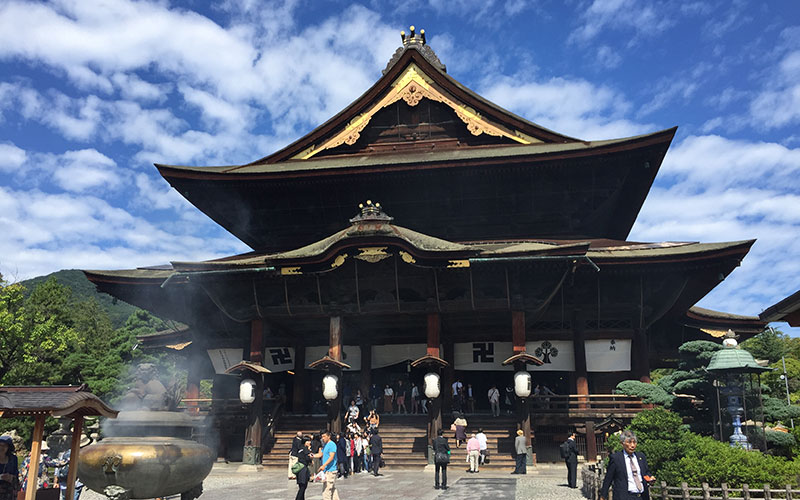 Zenkoji Temple
An aboundance of cultural heitage articles can be found on the grounds of Zenkoji Temple, built some 1400 years ago.
80 min.
[Stay]
Nagano