35.987442, 137.647492
Day 7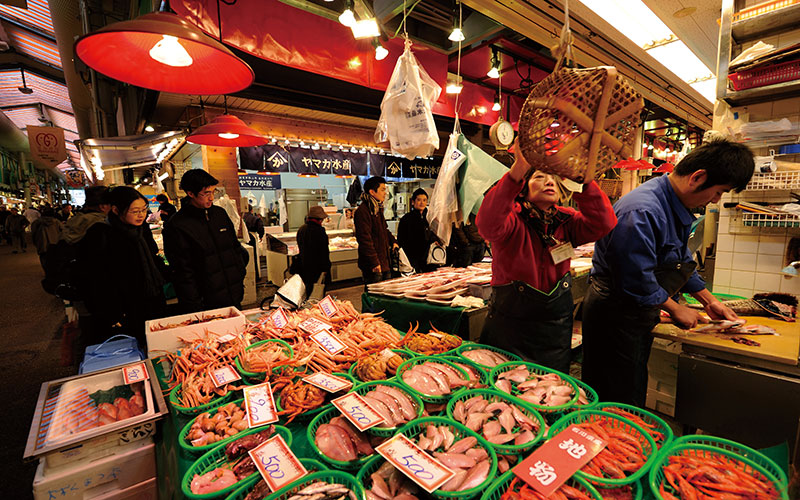 Omicho Market
Omicho market is a famous local market in Kanazawa. It started as a morning market some 400 years back. It's been popularly known as "Kanazawa's Kitchen" and is always bustling with local residents as well as tourists. In the market, a variety of things are sold such as fresh fish, vegetables, meat, sweets, daily commodities, and so on. You won't miss the unique atmosphere of the place created by shop keepers' cheerful and loud shouts flying all around.
90 min.
from Kanazawa Sta. to Kameoka Sta. by Train - 160 min.
on Foot - 10 min.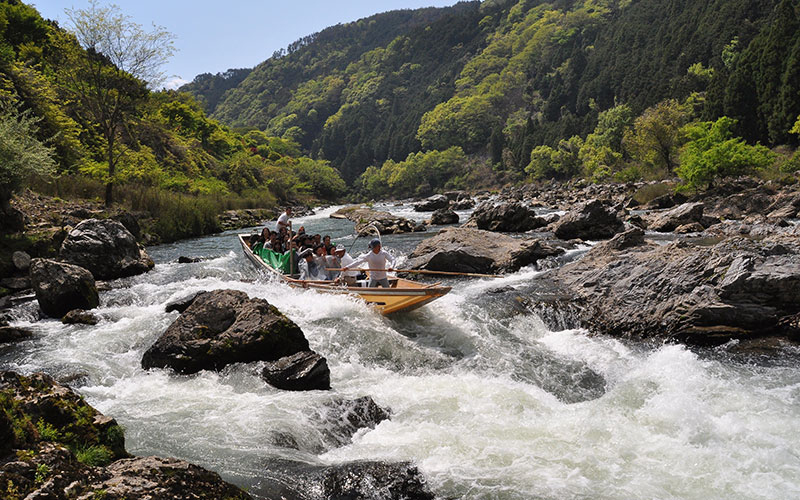 Hozu-gawa River Boat Ride
Flowing 16km between the mountains leading to Arashiyama, Kyoto's premiere spot for scenic beauty, and Kameoka, the Hozugawa River was once an important waterway used for transporting lumber to the capital. Today, visitors can enjoy a two-hour boat ride through nature. With 3-5 skilled boatsmen steering, you can enjoy gazing out at cherry blossoms in the spring, fresh green foliage in the summer, the colored leaves of autumn, and the massive boulders and fantastic rock formations. Experience the deep pools, the rapids, and all the thrills of an ever changing mountain river.
Foreign languages spoken
Foreign language explanations/displays: English
Foreign language guides/interpretation/audio guides: English
120 min.
[Lunch]
Yu Do-fu
from Kameoka Sta. to Kyoto Sta. by Train - 40 min.
on Foot - 5 min.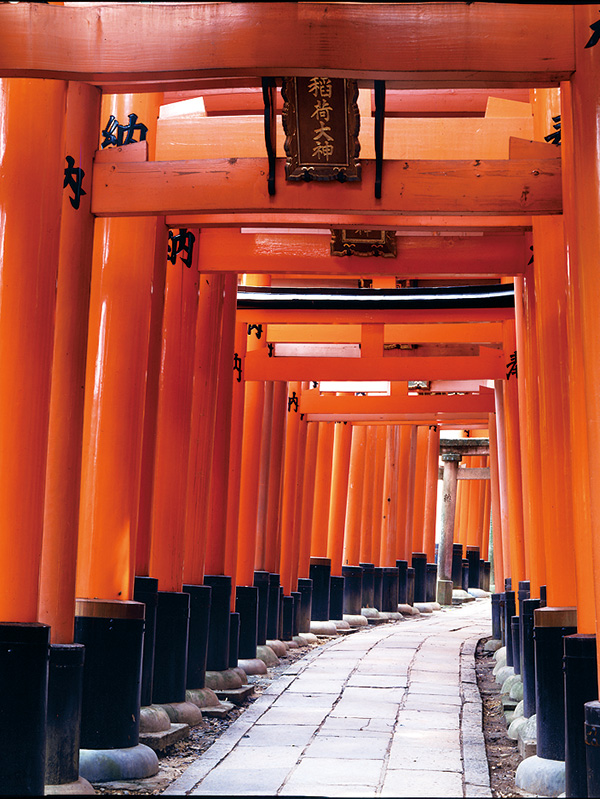 Fushimi Inari-taisha Shrine
This is the main Inari Shrine for Japan, famous for its "tunnel" of hundreds of red torii gates leading toward the shrine from the station area. One unique feature of this shrine is that it is never closed to the public.
60 min.
from Kyoto Sta. to Osaka Sta. by Train - 50 min.
[Stay]
Osaka