35.987442, 137.647492
Day 14
from Kyoto Sta. to Fukuchiyama Sta. by Train - 185 min.
by Taxi - 20 min.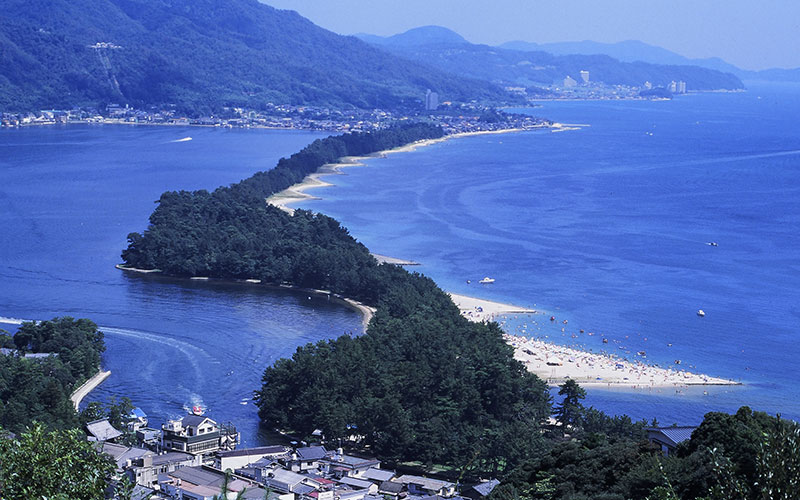 Amanohashidate
Amanohashidate is one of the "Three Most Famous Views in Japan." This natural land bridge is described in legend as having been created by the deity Izanagi-no-mikoto as a path from the heavens to the deity Izanami-no-mikoto. Amanohashidate is a natural work of art, created by the Sea of Japan and the Noda River, flowing from its source on Mt. Oe. The mysterious beauty, the white sands and green pine trees present a truly superb view. Some 8,000 pine trees grow in the sand along the roughly 3.6-kilometer bridge.
[Lunch]
lunch
by Bus - 45 min.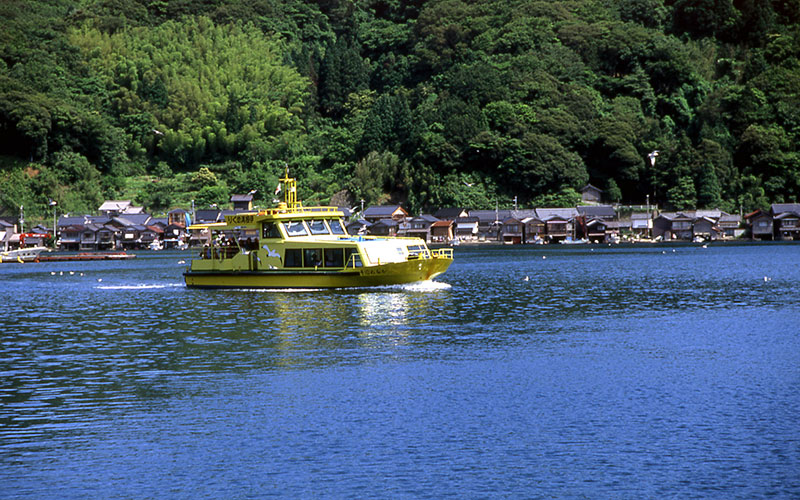 Ine Bay Pleasure Cruises
230 distinctive Funaya(boat houses) stand in a row around Ine bay.
For picturesque scenery,a boat tour is recommended.
40 min.
by Bus - 20 min.
[Stay]
Kyoto