SIGHT
Amanohashidate
Kyoto Sta.
Miyazu City, Kyoto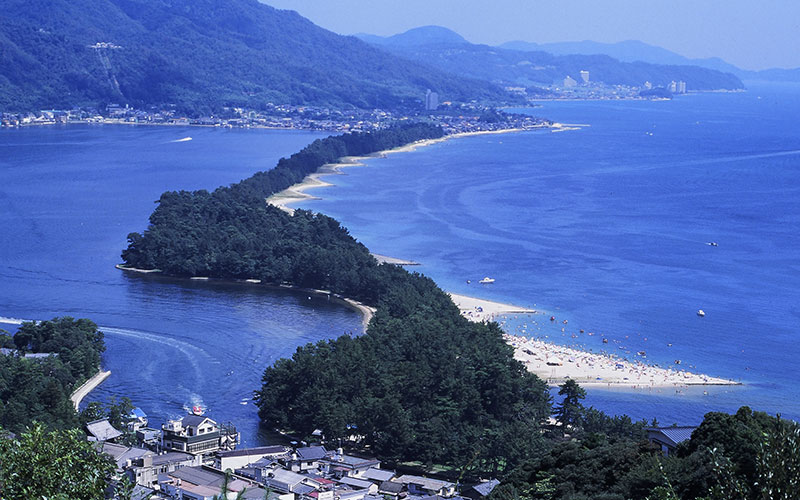 Amanohashidate is one of the "Three Most Famous Views in Japan." This natural land bridge is described in legend as having been created by the deity Izanagi-no-mikoto as a path from the heavens to the deity Izanami-no-mikoto. Amanohashidate is a natural work of art, created by the Sea of Japan and the Noda River, flowing from its source on Mt. Oe. The mysterious beauty, the white sands and green pine trees present a truly superb view. Some 8,000 pine trees grow in the sand along the roughly 3.6-kilometer bridge.
By train: KTR Miyatoyo Line to [Amanohashidate Station]. From there, a 5-minute walk.
By car: Kyoto Jukan Expressway (Ayabe-Miyazu section) to [Miyazu-Amanohashidate Interchange]. From there, 10 minutes by car.
35.569802, 135.191831
Access
Tel No.
Address
Hours
Closed
Fee / Price