35.987442, 137.647492
DAY 6
from Shimaonsen Bus stop to Nakanojo Sta. by Bus - 40 min.
from Nakanojo Sta. to Nagano Sta. by Train - 170 min.
[Lunch]
Soba Buckwheat Noodles
from Nagano Sta. to Matsumoto Sta. by Train - 80 min.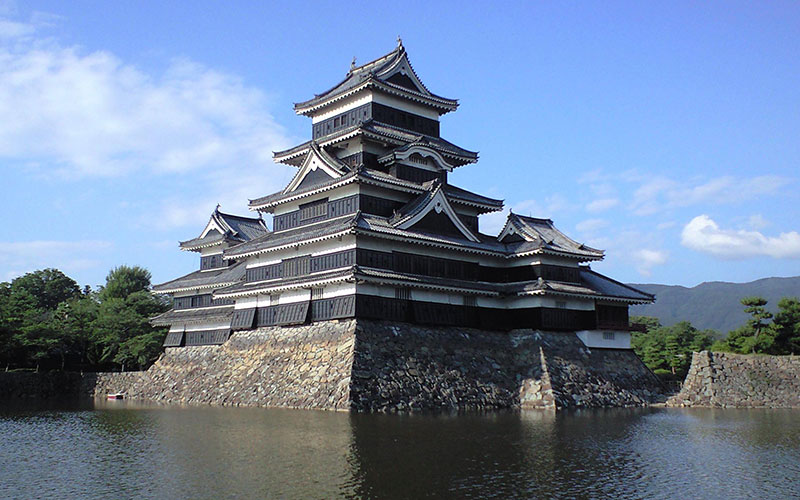 Matsumoto Castle, National Treasure of Japan
Matsumoto's namesake castle is the oldest existing castle in Japan and is recognized as a National Treasure. The contrasting black and white plaster of the exterior stands out boldly against the magnificent backdrop of the Japanese Alps. Built with many unique architectural elements, Matsumoto Castle also features a moon viewing pavilion, indicative of the lifestyle of the feudal lords. The grounds of the castle come alive in color in the spring with cherry blossoms.
In between the castle and Matsumoto Station are two shopping streets not to be missed, Nawate-dori (aka "Frog Street") with small specialty shops and eateries, and Nakamachi, lined with picturesque Kura (earthen-walled store-house) –type buildings.
60 min.
Walking around Matsumoto city.
[Stay]
Matsumoto