35.987442, 137.647492
DAY 14-15
from Kyoto Sta. to Mino Sta. by Train - 70 min.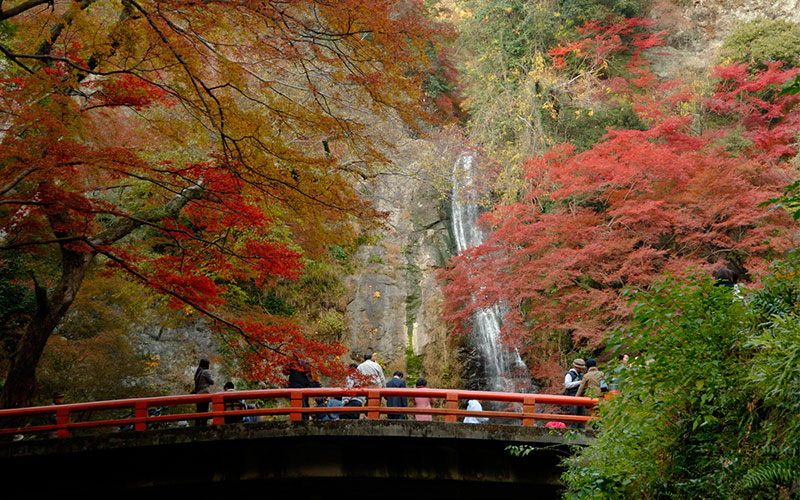 Meiji-no-mori Mino Quasi-national Park (Mino Waterfall)
A natural park (quasi-national park) of arresting scenic beauty with 100- to 600- meter high mountains in the northern part of Mino City. In the park a long gorge runs through forests from the magnificent Mino Waterfall, about 33 m high and 5 m wide, forming a habitat for 980 species of plants and over 3,000 species of insects. Located in precious natural forests in Osaka Prefecture, the park is the western starting point of the Tokai Natural Trail. Visitors can enjoy seasonal changes in the scenery, such as cherry blossoms in spring, trees covered with ice and hanging icicles in winter and especially the brilliantly colored leaves late in fall. The Mino Mountains are an ancient sacred site of Mountain Buddhism, where there are old temples, including Ryuanji Temple (otherwise known as Mino Temple), an important training center said to have been established by En-no-gyoja, the founder of Shugendo. Mino Insect Museum, which is located on the way to the waterfall, is also well known. At the museum visitors can see not only about 10,000 samples of insects, but also over 200 live butterflies of about 30 species, and learn about their year-round ecology.
330 min.
[Lunch]
Restaurant
from Mino Sta. to Osaka Sta. by Train - 25 min.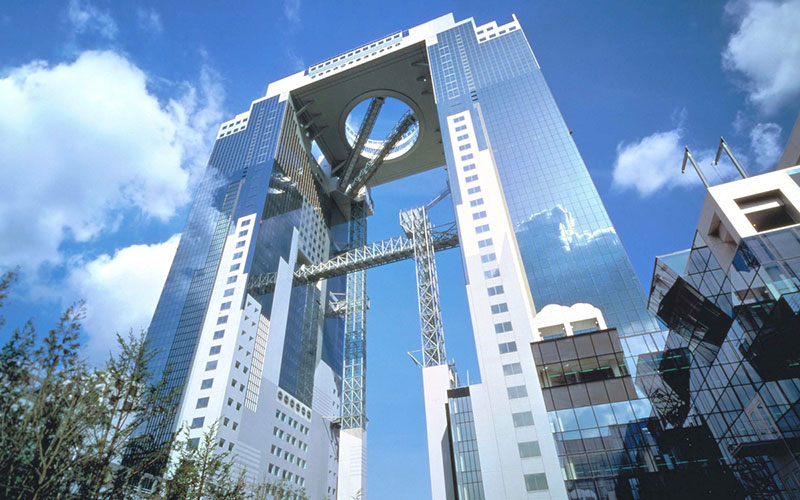 Umeda Sky Building (Kuchu Teien Observatory)
The observation platform of this observatory is a bridge connecting the two towers of the Umeda Sky Building, whose roof features a doughnut shape that provides an unobstructed 360-degree view. While enjoying the breathtaking sights you can also directly feel the wind―which at 170 meters off the ground can get quite strong. From this observatory you can not only see all of Osaka but as far away as Awaji Island. The basement of the building houses the Takimi-Koji gourmet street with old fashioned images of Osaka from the 1920s.
60 min.
[Stay]
Osaka
DAY 15
Check out after breakfast. Go to Kansai International Airport according to your departure flight.