35.987442, 137.647492
DAY 8
from Uji Sta. to Shinsaibashi Sta. by Train - 75 min.
Shinsaibashi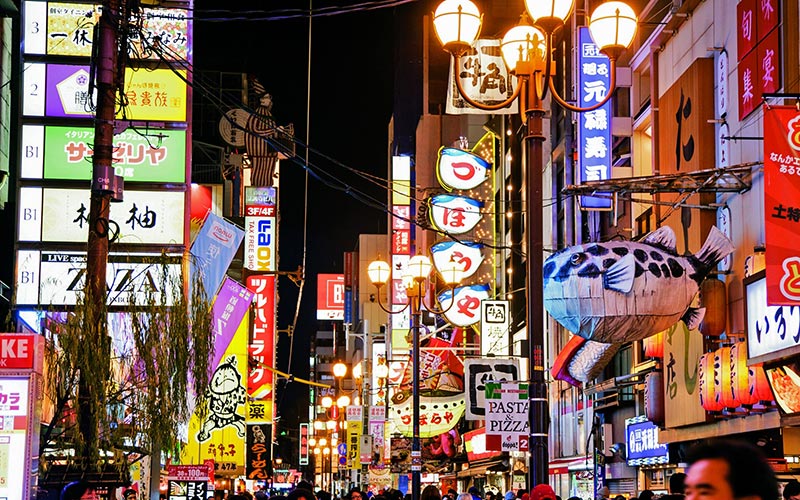 Dotonbori Area
Known as the central heart of Osaka's busy Minami district, Dotonbori is well-known for scenes such as tourists crowded around the famous Glico sign to take commemorative photographs. Few people know the origin of the area's name, however, which in fact comes from Yasui Doton, who poured his life savings into a river excavation project 12 years after the decisive battle of SekigaharaLater, the southern side of Dotonbori became home to small theater houses, soon developing into the go-to local district for performing arts including kabuki, puppet theater, gidayu theater, pageant-style shows, and more.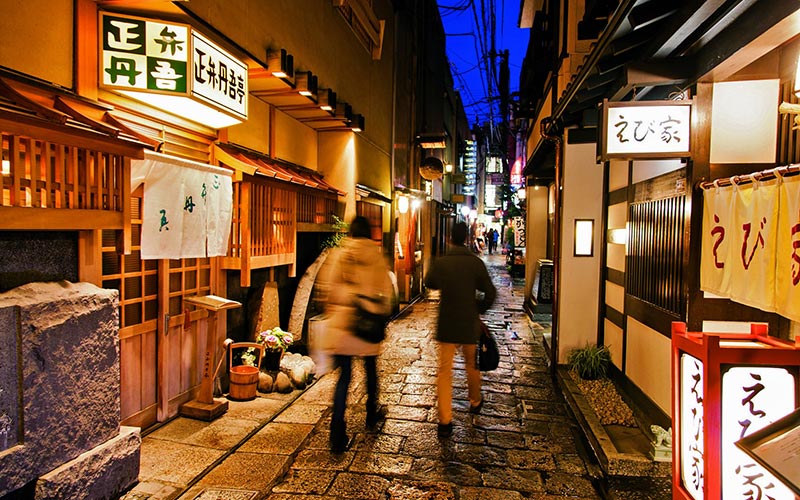 Hozenji Yokocho (Hozenji Temple Alleyway)
Nestled in the midst of Minami, one of Osaka's most chaotic districts, is a quietly exotic side street.Turning off a narrow alleyway from the Sennichimae shopping road, a wooden sign is visible that reads "Hozenji Yokocho" (Hozenji Temple Alleyway).
Continuing down the cobbled street glistening with water, the fragrance of incense wafts across from the left-hand side. Straight ahead lies the Mizukake Fudo-son statue, which visitors ladle with water as they ask for blessings, leaving it perpetually coated with an atmospheric layer of green moss.
[Lunch]
Local food
From Nankai Namba Sta. to Kansai International Airport.