35.987442, 137.647492
DAY 6
from Nagano Sta. to Naoetsu Sta. by Train - 165 min.
by Taxi - 20 min.
Asahi-shuzo Sake Brewing Co.,ltd.
Japanese Sake
The sake of Niigata, a place known for both its rice and its sake, is a clean, easy-to-drink variety known as Niigata Tanrei. There are some 90 sake brewers, whose offerings include top brands.
80 min.
Shoraikaku villa
by Taxi - 15 min.
from Raigoji Sta. to Matsudai Sta. by Train - 110 min.
by Taxi - 25 min.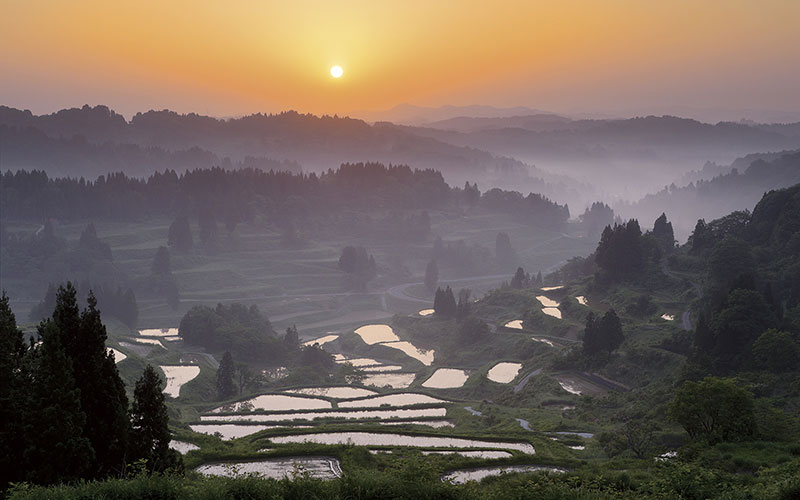 HOSHI-TOGE (RICE TERRACE)
You can enjoy different attractive view of rice terrace in each season.The scenery differs depending on the time you visit and you must want to visit many times.
Due to heavy snowfall in the region, the Hoshitoge Rice Terraces will be inaccessible for a period in the winter. Please inquire before visiting regarding the road conditions to avoid disappointment.
by Taxi - 20 min.
from Matsudai Sta. to Nagaoka Sta. by Train - 70 min.
[Stay]
Nagaoka