FOOD
Funazushi / Ganso Sakamotoya
Hieizan-Sakamoto Sta.
Otsu City, Shiga Pref.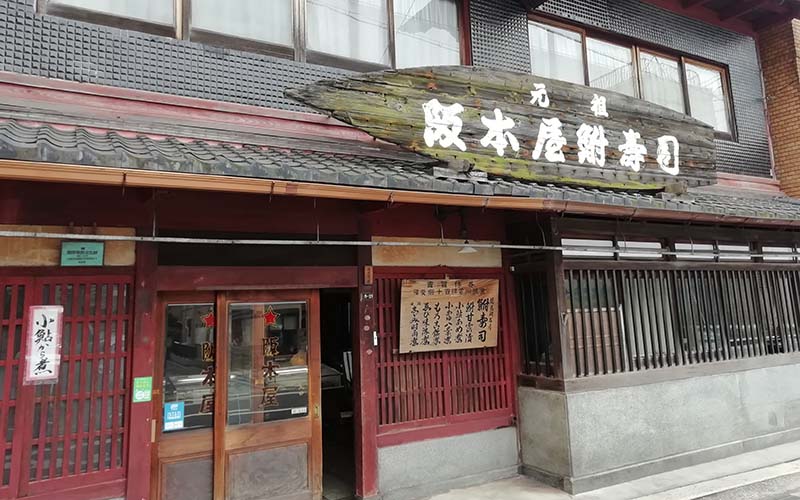 Fermented food products are said to be good for your health, and perhaps the ultimate example is Shiga Prefecture's unique Funazushi.
Funazushi is made from the Nigoro-buna fish, also known as the "round crucian carp", which is only found in Lake Biwa. Combined with rice, it is then fermented, and is also said to be the origin of sushi.
JR Otsu Sta. 12 min. on foot
+81-77-524-2406
1-5-21 Nagara, Otsu City, Shiga
9:00-18:00
Sun.
35.008089354553846, 135.86104036002473
Access
Tel No.
Address
Hours
Closed
Fee / Price