SIGHT
Chichibu Geo Gravity Park
Kumagaya Sta.
Chichibu City, Saitama Pref.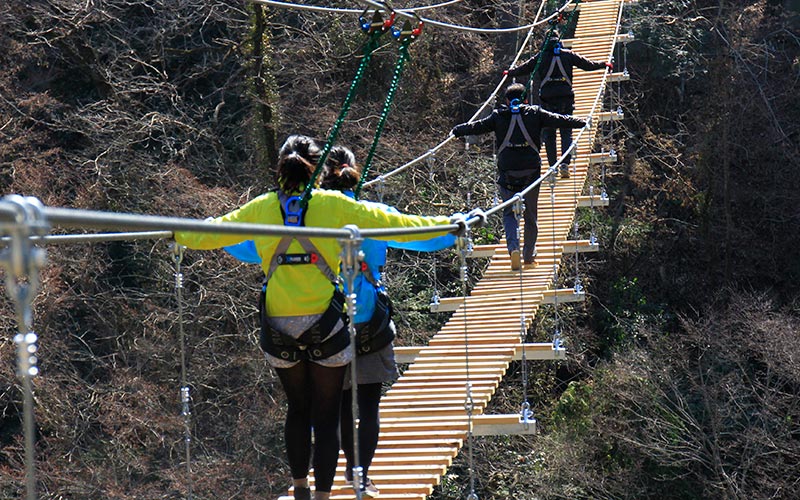 They have a suspension bridge and zipline where you can take a walk in the air over Arakawa Valley with a harness attached over a total length of 100m and a height of 50m.
Seibu Railway Limited Express Red Arrow 1 hr. 20 min. to Seibu Chichibu Station. Then catch the expressbus (No5) to Mitsumineguchi station (25 min.).
35.962163, 138.975573
Access
Tel No.
Address
Hours
Closed
Fee / Price